gps skipper's hot spots : auckland region
​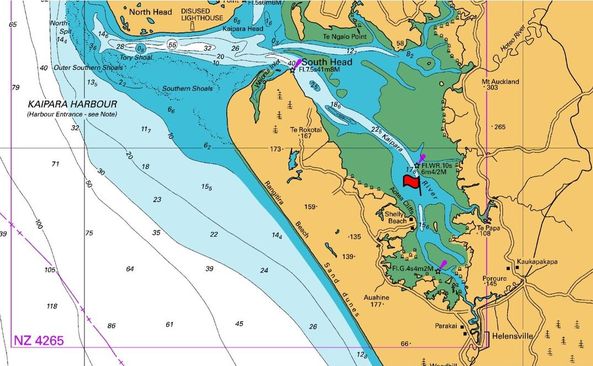 Makarau Channel
Kaipara Harbour
GPS 36-32.705S 174-23.013E
​Kaipara Cat Fishing Charters operator and skipper, Tony Walles has shared a convenient and productive spot with us for those unfamiliar with the Kaipara. It will take just 15 minutes to travel by boat from Shelly Beach and will put you in about 12metres of water at the point where the Makarau River channel meets the main southern channel within the harbour. Tony says the spot is very definitely an outgoing tide spot and is unproductive with an incoming tide. It is primarily a snapper location and Tony suggests anchoring at the point of the confluence of the channels and resisting the urge to use berley; there are too many sharks in the Kaipara. Use a single hook strayline with a 1 to 1.5 m trace is recommended along with a 16 -18oz sinker to cope with strong tidal currents. A long skinny (25mm wide) strip of mullet or squid passed over the hook once at one end seems to work best. You can expect to good pannie sized snapper throughout the warmer months. The spot will also yield kingfish, so livebaits might be something worthwhile catching and taking along. In the cooler months the Makarau Channel is also a great gurnard spot.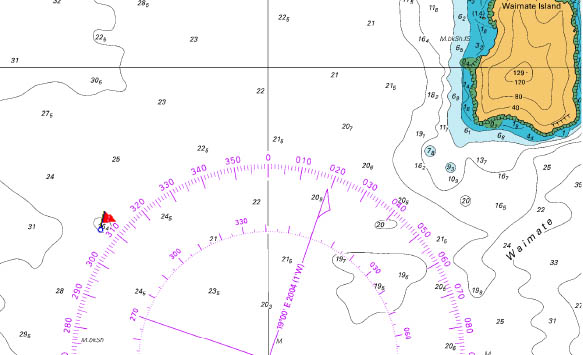 SIXTEEN METRE REEF
Hauraki Gulf
GPS 36-46.555 S 175-23.289 E
Approximatly three and a half kilometres to the west of the Waimate Channel is Sixteen meter reef which rises from 25 meters of the seabed to the east and dropping of to 30+ meters on the western side of the reef. The best fishing is on the western side of sixteen meter reef. This is a good place to strayline big baits for large snapper particularly on a calm day as you can fish the current on any tide. We usually put a weighted livie out to for kingfish as some nice kings patrol the reef.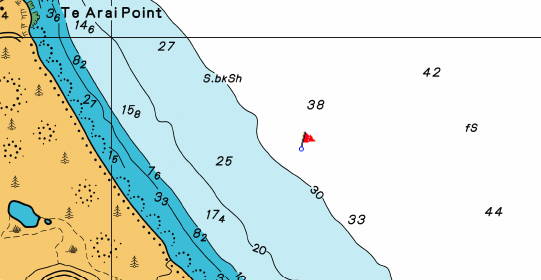 PAKIRI DRIFT
​A great general area for drift fishing in summer particularly in light winds but if the wind is up a decent drouge should be able to keep your drift speed in check. Use lightly weighted lines, long traces and whole pilchards, mullet or skipjack cut baits. Drift in depths from 10-40 metres as this is where the worm beds are and you will come across the correct depth for the day with a bit of persistence or doing a bit of reconnaissance with your sounder first.